---
Upcoming Events:

---
ROCKVILLE CENTRE PUBLIC LIBRARY
FEATURED AUTHOR: JANET LOMBARDI
Tuesday, June 20th, 7 p.m.
Join author and Long Island resident Janet Lombardi for book reading and discussion around her compelling new memoir, Bankruptcy: A Love Story (Heliotrope Books). Books available for purchase.
NORTH SHORE TOWERS RESIDENCE
FLORAL PARK, QUEENS
FEATURED AUTHOR
Wednesday, June 21st, 8 p.m.

"What's Love Got to Do with Bankruptcy?"
Join author and Long Island resident Janet Lombardi for book reading and discussion around her compelling new memoir, Bankruptcy: A Love Story (Heliotrope Books).
NOTE: If you want to attend and are not a resident of North Shore Towers you will need to be registered as a guest. Please email me at janet.lombardi9@gmail and put North Shore Tower guest registration in the Subject line and I'll list you as guest.
 Please note: I will not be selling books at this event but I can take orders.
---
Past Events:

---
BOOK LAUNCH PARTY! NEW YORK CITY at Wix Lounge
Wednesday, June 14th! 
FEATURING AWESOME PANELISTS – CERTIFIED FINANCIAL PLANNER CHRIS ZARRA, MSW/FAMILY THERAPIST JENNIFER WORTHAM, AND LICENSED MENTAL HEALTH COUNSELOR/ADDICTION SPECIALIST ANNA WILSON
Come celebrate the release of Bankruptcy: A Love Story, my memoir about love, finance, loss, and the beautiful path to recovery.
The Wix Lounge is a membership only NYC co-working and event space backed by Wix.com, a web platform enabling anyone to create a beautiful website. The Wix Lounge is dedicated to helping everyone create, manage and grow a successful online presence.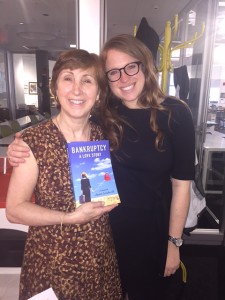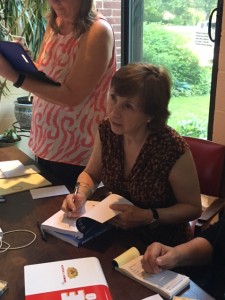 FROM ESSAY TO BOOK DEAL PANEL Moderated by Susan Shapiro
Friday, June 9th from 6:30-8 pm
Come gain wisdom about how book deals happen from fabulous panel! Moderated by Susan Shapiro,  New York Times bestselling author of 10 books, including the acclaimed memoirs Lighting Up, Only as Good as Your Word, and Five Men Who Broke My Heart. 
New School Theatre Lang Center, 55 W. 13th street – 2nd floor
with NYT editor Daniel Jones, HarperOne
editor Julie Pastore, agent Nathanial Jacks, and authors
Sarah Gerard, Kassi Underwood, Janet Lombardi
BOOK LAUNCH PARTY! – GARDEN CITY, LI
COME CELEBRATE A NIGHT OF WORDS & MUSIC
Saturday, June 10th 7- 9 p.m.
Unitarian Universalist Congregation of Central Nassau (UUCCN)
223 Stewart Avenue, Garden City, NY
Everyone is invited to the reading and book signing! Books will be available for purchase. But that's not all.  Enjoy fab musical guests and other talented writers sharing their work.
Drinks and light snacks will be served.

Paperback and Kindle version of the book are available on Amazon
Questions? Please email me here or fill out the contact page.
---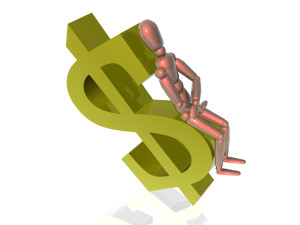 January 16, 2017
Magnifymoney.com Interview
These Women Paid Off $262,000 Worth Of Debt Using Accountability Groups

Know someone who wants to get out of debt? Accountability groups are a great support. They can help you stick to a plan and offer lots of ways to get there. Read about me and and three other women who got out of substantial debt on the Magnify Money site! It was a pleasure to be interviewed and share my story.  Read my whole story–of finding myself in a tough financial situation and emerging with compassion and love — in Bankruptcy: A Love Story, coming spring 2017.
---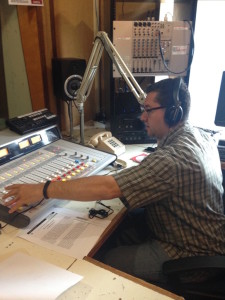 December 1, 2016
Money Matters – Radio Interview
KPFT Houston Money Matters December 1, 2016 radio show with Christopher Hensley featuring Janet Lombardi, author of Bankruptcy: A Love Story.
Listen to great tips on personal finance management and rebounding from a financial mess! Chris Hensley hosts Houston-based radio show.
---